New To Our Office??
Best Friends'
Veterinary Hospital
25$ OFF
Your First Exam!

Offer applies to new clients only. Can not be combined with other offers.
Print this coupon and bring it to your first exam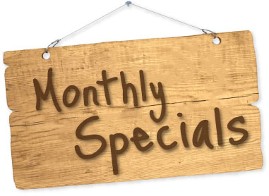 DECEMBER SPECIAL
Dogs and cats get achy joints just like we do. Unfortunately, they can't complain verbally like us, but there are several subtle hints that suggest joint pain may be an issue. These include being less eager to jump or play or otherwise less mobile, slowing down during walks, not get up easily, reluctance to climb stairs or jump into the car.
Your veterinarian may recommend a joint supplement such as Dasuquin or Cosequin. They work to support cartilage matrix production and help block enzymes in joints that break down cartilage
Your veterinarian may also recommend exercise, which is important for optimal joint function as well as weight control and the overall health of your pet. Joint movement is needed to circulate fluid around the cartilage as well as to bring nutrients and to remove waste products. Walking on sand or another soft surface or even swimming will help circulate needed nutrients and reduce excessive stress to the cartilage. It is important not to push your pet but to exercise at a comfortable pace.